Robert C. Morgan, Managing Member and Chief Executive Officer
Robert founded Morgan Management, LLC in 1998. Mr. Morgan started his career in real estate in 1976. Over the years, Mr. Morgan and entities he controls or manages have acquired and currently own and manage a private portfolio of institutional-grade investment real estate including over 33,000 units in multi-family property as well as a significant assortment of manufactured housing communities and commercial, retail, office, medical office, self-storage, and hotel properties. Morgan Management, LLC also has a considerable number of new development sites under various stages of construction. Mr. Morgan's portfolio is located primarily in the Northeast United States.
Robert Morgan has over 30 years of experience as an owner, operator, and developer of investment real estate – following a prior career in the family wholesale seafood business – and currently works from his Pittsford, New York office. He sits on the University of Rochester Medical Center Board. Robert received the 2013 Herbert W. Vanden Brul Entrepreneurial Award presented annually by the Rochester Institute of Technology's E. Philip Saunders College of Business. He was also inducted into the Rochester Business Hall of Fame by Junior Achievement of Rochester, NY Area Inc., the Rochester Business Journal, and the Rochester Museum and Science Center in 2013. In 2015, Robert was awarded a Lifetime Achievement Award by the Boys and Girls Clubs of Rochester, Inc. as well as the Key to the City of Rochester, New York by Mayor Lovely Warren.
Herbert Morgan, Principal
Herb Morgan is a Principal of Morgan Management, LLC and has been involved with the company in numerous capacities since its inception in 1976. After a 32-year career owning various retail chains, Herb has devoted his full efforts to Morgan Management as Vice President of the Mid-Atlantic Region since 2006. Herb has been very proactive in overseeing the multi-family assets in the Mid-Atlantic and has lead Morgan Management's acquisition team in acquiring numerous properties in the market. Herb has extensive experience with Morgan Management and has also helped to oversee its 30,000+ unit portfolio. Herb graduated from Syracuse University with a Bachelor of Arts degree in Economics.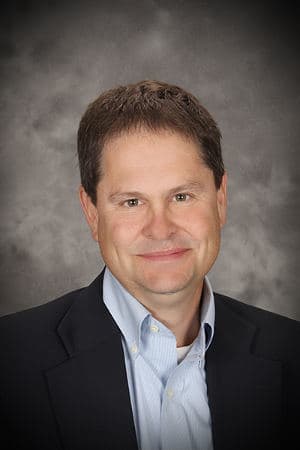 Scott W. Cresswell, CPA, CCIFP, Chief Operating Officer
Scott joined Morgan Management, LLC in May 2016 where he oversees the operations of Morgan and reports directly to the Morgan family. Since joining Morgan, Scott has made significant changes to how the business operates by setting future strategy. Prior to joining Morgan, Scott was Co-Managing Partner of the Construction and Real Estate team at The Bonadio Group. During his 28-year career at Bonadio, Scott worked closely with the Morgan Family on numerous real estate transactions. His experience includes project consulting which encompasses strategic planning, restructuring, forensic accounting, projects, and financing, among other assignments. Scott received his Bachelor of Science degree in Accounting from St. John Fisher College in 1988. He is a member of the American Institute of Certified Public Accountants and the New York State Society of Certified Public Accountants. He is a past board member of the CFMA, past president of Friends of School of the Arts, and a past board member and former treasurer of Rochester Hearing and Speech Center. Scott is currently on the President's advisory board at Roberts Wesleyan College, Treasurer of the Greater Rochester Spina Bifida Association, and a board member of the Rochester Spinal Association. Scott was a recipient of the Rochester Business Journal's Forty under 40 award.
Paul White, CPA, Chief Financial Officer
Paul joined Morgan Management, LLC in July 2016. Paul previously spent over 20 years at Insero & Co. CPAs, as Audit/Consulting/Business Advisory Partner primarily serving clients in Real Estate management, ownership, and development for multi-family and commercial properties.  His experience includes consulting process improvement and efficiencies, governmental compliance, acquisitions, sales, tax planning including like-kind exchanges, and other business advisory and consulting services. He also has experience in construction and manufacturing, and over four years' experience as CFO of a manufacturing company. Paul received his Bachelor of Science Degree in Accounting from Rochester Institute of Technology.
Russell Cattat, Chief Technical Officer
Russell joined Morgan Management, LLC in July 2016. Prior to joining Morgan, Russell spent 17 years with Innovative Solutions as an IT Consultant holding Director level positions in Recruitment, Talent Development, and Infrastructure Services. In these roles, he ensured the right talent was hired and trained to understand their customers' business goals and technology solutions were introduced helping to achieve those goals. Russell's educational background includes schooling from Clarkson University and Rochester Institute of Technology where he gained a respectable balance of both technical and business knowledge. 
Shawn Reynolds, Director of Training
Shawn joined Morgan Management, LLC in December 2015.  She developed Morgan University to provide training and development opportunities for our most important resource--our employees.  Her team travels throughout our portfolio training our employees on all facets of Property Management, including sales and service skills and technical operating systems.  Shawn has 30 years of experience in the multi-family Industry, beginning at the site level and including regional roles of increasing responsibility.   Her experience includes working for a small family-owned company, a global corporation, and a national REIT.  Prior to joining Morgan Management, Shawn was the Director of Training for Associated Estates. Her other past positions include:  Director of Property Management for Amway Corporation, responsible for the development and operations of Plaza Towers, a 32-story multi-use high rise in Grand Rapids, Michigan; and Operations Manager for Amber Management Company, responsible for a portfolio of 16 properties located throughout Michigan.  Shawn received her Bachelor of Arts degree in Marketing from Michigan State University.  She is a licensed Real Estate Broker in Michigan, Florida, and North Carolina.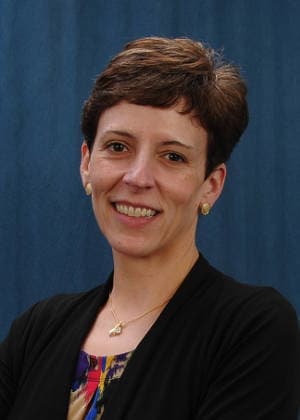 Rosemarie Cook-Manley, Director of Marketing
Rosemarie joined Morgan Management, LLC in April 2016. She has over 20 years of business-to-consumer Marketing experience, and began her multi-family career in 2005 at Home Properties, a publicly traded REIT until their sale & privatization in October 2015. There, she built the Marketing function within the company, migrated advertising and Marketing efforts into the digital age, and reduced the cost per lease. Rosemarie was named Vice President of Marketing at Home Properties in 2010. Prior to Home Properties, Rosemarie held a variety of Marketing roles at Eastman Kodak Company. Rosemarie received a Bachelor of Science degree in Business Administration from The State University of New York at Oswego, and holds an MBA in Marketing from the Simon Business School at the University of Rochester.
Truman N. Tolefree, Director of Acquisitions
Truman joined Morgan Management, LLC in May of 2014.  Truman's responsibilities include identification and analysis of potential real estate investments, transaction structuring, coordinating all financing activity related to new acquisitions, and management of new and existing JV partner relationships.  Truman has over 13 years of industry experience.  Prior to joining Morgan Management, Truman worked in the Real Estate Capital Markets Groups of LaSalle Bank and Prudential Financial (Chicago, IL) where he was responsible for originating and underwriting non-recourse debt collateralized by commercial real estate assets.  Serving in this capacity, he conducted detailed valuation analyses for commercial real estate valued in excess of $1.0 billion.  Prior to his experience at LaSalle and Prudential, Truman was a financial analyst in the Financial Institutions Group (FIG) of UBS Investment Bank in New York, NY. Truman holds a B.S. in finance from Morehouse College, with distinction, an MBA in corporate finance from Cornell University's Johnson Graduate School of Management, and a Graduate Minor in real estate finance and development from the Cornell School of Hotel Administration.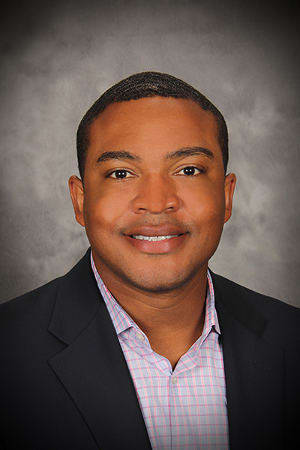 Michael J. Tremiti, Vice President, Finance
Michael joined Morgan Management, LLC in 2010 after having been Mr. Morgan's commercial real estate lender through several different banks for nearly 18 years.  Michael has over 24 years of commercial real estate experience having worked with HSBC, Fleet Bank, Key Bank, M&T Bank, First Niagara Bank, and most recently RBS/Citizens Bank where he held the position of Senior Vice President and manager of the Upstate, NY region including the cities of Buffalo, Rochester, Syracuse, and Albany.  In addition to commercial lending, Mr. Tremiti spent over six years in the asset recovery and workout areas for commercial real estate at both HSBC and Fleet Bank, working out large troubled assets located throughout the United States. Mr. Tremiti graduated from the University at Buffalo with a Bachelor of Science degree in Economics.